Knodd aims for the top in Europe - additional €3M raised from new key investors and additional services launched
Swedish digital paediatric healthcare provider Knodd are accelerating their pace after having raised an additional €3M from new investors including Orkla Ventures, First Venture and Linbo Invest together with existing owner Curus and other angel investors. Knodd are also adding new services to their platform and now offer child psychology services. The goal is to be Europe's leading healthcare provider for parents with young children within three years.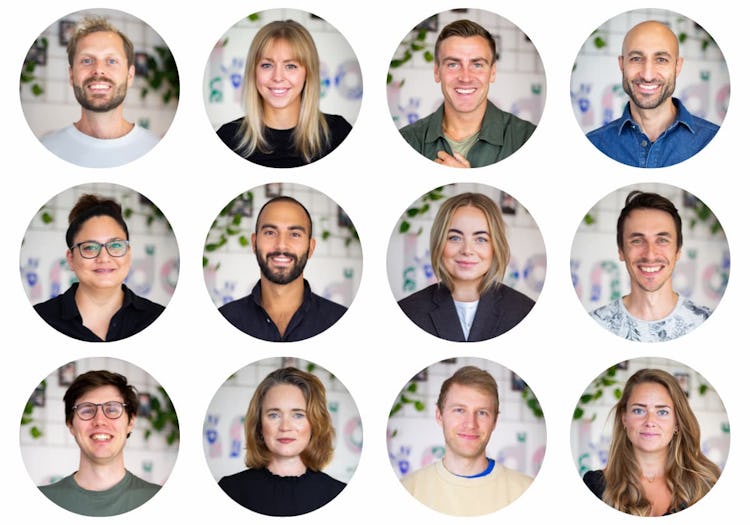 Since launching in 2018, Knodd has become the leading player on the Swedish market for digital paediatric healthcare. Through their app, Knodd offers medical consultations with paediatricians and paediatric nurses as well as extensive educational material about children and pregnancy, including free of charge courses. The demand for Knodd's services is increasing rapidly and they currently handle over 10,000 consultations per month, a figure that is showing a strong and steady growth.

To capitalise on increasing demand and to finance continuous growth, Knodd has raised an additional €3M. The raised capital will be used to accelerate growth, both for existing services and for the development of new services such as child psychologists.
- We want to be Europe's leading digital paediatric health care provider. With the additional capital we can accelerate our current work and help even more children and parents, and also develop new services. Our new service with child psychologists is one of our bigger commitments towards a comprehensive offer in paediatrics and children's health, says Knodd co-founder and CEO Jakob Hedlund.
At this time, two additional board members are joining Knodd's board. Nasim Farrokhnia, Industry Advisor, Healthcare Executive at Microsoft (Western Europe) previously at Mindler and Kry, and Charlotta Gylche, Investment Manager at Orkla Ventures.
- Knodd has established a strong brand and offers a top-rated product, which has made it possible for them to quickly become one of Sweden's largest digital paediatric healthcare providers. We share the Knodd team's passion for family health and we are impressed with their dedication, user-focus and constant striving to improve their service. At this time, with an opportunity to accelerate growth, we couldn't be more excited to start working together, says Charlotta Gylche, Investment Manager at Orkla Ventures.
Increasing need for psychological support for children
The need for child psychologist support at an early age is increasing. With their new service, Knodd wants to provide relief to the Swedish primary care sector that suffers from a critical shortage of resources, leading to children having to wait very long for a consultation with a child psychologist.
- The demand for psychologists with expertise and experience in working specifically with children is enormous. At the same time primary health care means long waiting times. Our new service offers relief to physical health care providers by making this support more available, so that more parents and children can get help at an early stage. It is a natural step for us to offer digital services where we see that there is a need among parents. We want our services to be part of a solution and with our strong digital platform and paediatric expertise, we have what it takes to help this group in a way that suits them, says Jakob Hedlund.
By using Knodd's new service with child psychologists, parents can receive expert advice on topics such as sleeping issues, food-related challenges, conflicts, children's development and parenthood. Knodd will initially offer 150–200 child psychologist consultations per month. Since the child is the patient, the consultation is free of charge. Apart from consultations, parents can get support for their child's mental health from Knodd through courses, articles, and helpful digital tools.
About Knodd
Knodd is the only digital health care provider in Sweden focusing solely on paediatrics. In the Knodd app, parents can book a video call with experienced paediatricians and paediatric nurses, generally within a couple of minutes and always free of charge. Knodd focuses on offering safe and personal paediatrics and has more than 100,000 users. Every fifth new parent downloads Knodd's app, where there are also features for pregnant women, parenting courses and information on child development.

Knodd currently employ over 100 paediatricians, paediatric nurses, and child psychologists with an average of over 19 years experience in paediatric medicine. Among the employees, in addition to the children's specialisation, there are also specialists in areas such as asthma, allergies, eyes and ears. Knodd was launched at the end of 2018 and is headquartered in Gothenburg, Sweden.